Three Ways to Improve Surgical Patient Satisfaction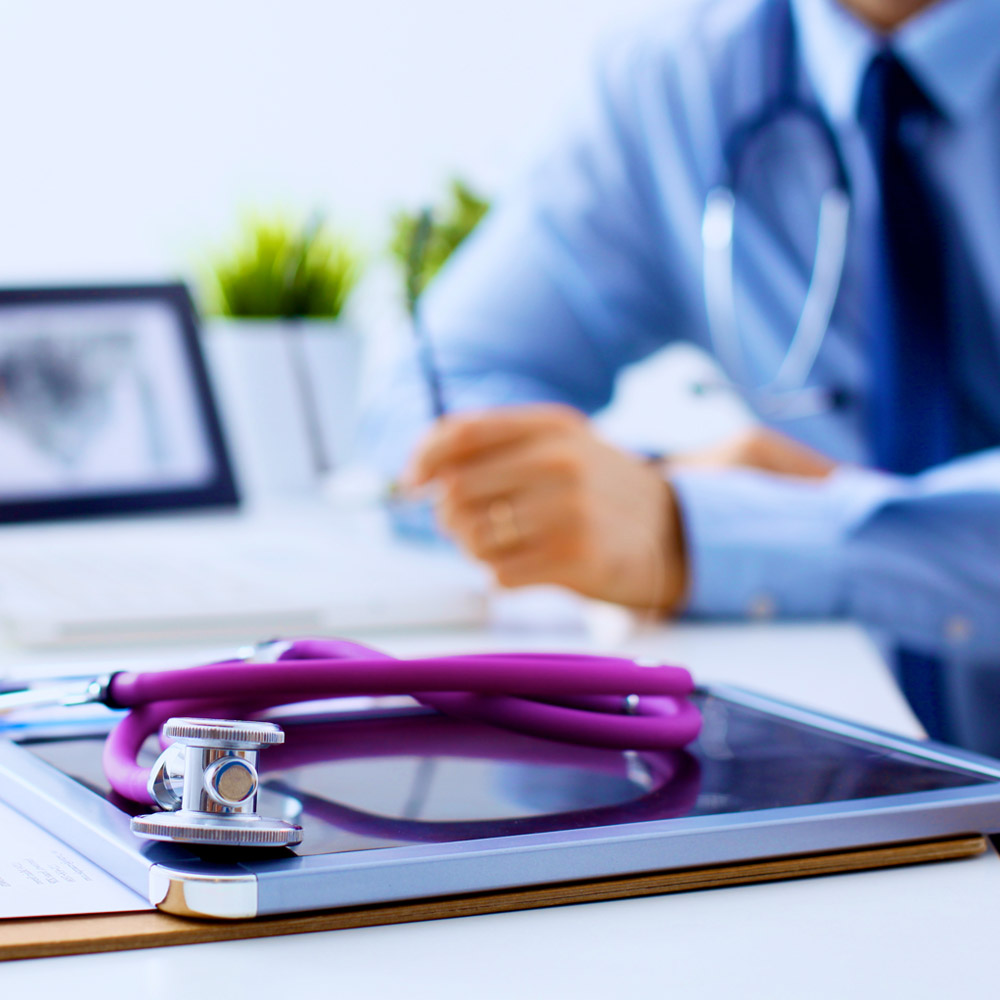 Three Ways to Improve Surgical Patient Satisfaction
U.S. Surgeries Snapshot
The number of surgeries in the U.S. on an annual basis is staggering.
There were nearly 22 million surgeries performed in inpatient and outpatient settings in 2014, according to a 2017 report sponsored by the U.S. Department of Health and Human Services' Agency for Healthcare Research and Quality.
For the hospital provider, the sheer volume provides incredible opportunities for healthcare professionals to study and improve upon patterns and policies concerning patient satisfaction in the surgical suite, which carries significant weight with HCAHPS scoring.
Delivering patient-centered care in the surgical suite, for example, is an intrinsic element of a quality healthcare system and important for hospital profitability. And one that can help a patient reduce his or her stress stemming from the potential risk of surgery.
Many surgeries carry inherently high risk of negative outcomes, and it is reasonable to believe that the accompanying stress level and apprehension the patient and his or her family experience are proportional.
The 2015 study, "Patient Satisfaction & Quality of Surgical Care in US Hospital" concluded that hospitals with the highest patient satisfaction scores were associated with more efficient care and higher surgical quality . The study concludes that, of the 2,953 US hospitals surveyed, the median patient satisfaction score was 69.5 percent; the length of stay was shorter in hospitals with the highest levels of patient satisfaction (7.1 days compared to 7.7 days); and institutions in the highest quartile of patient satisfaction had lower readmission rates (12.3 percent compared to 13.6 percent) and lower mortality (3.1 percent compared to 3.6 percent).
To understand why certain hospitals receive higher patient satisfaction scores, we need to conduct a deep dive into the processes that these organizations employ relevant to the surgical suite.
1. Take Advantage of Big Data Insights
Although the use of data collection, data sharing, and data analytics has been embraced by most industrial sectors, its adoption by the healthcare industry has been much slower.
One of the primary roadblocks encountered using data analytics is that it is more difficult to transform healthcare into a strictly data-driven culture because of the nature of the industry. The delivery of services is much more personalized than in other industries.
However, one recommendation that promises to yield improvements in the surgical suite is the Healthcare Analytics Adoption Model:
A framework for evaluating the industry's adoption of analytics

A road map for organizations to measure their progress toward analytics adoption

A framework for evaluating vendor products
This model enables healthcare organizations to better understand and leverage the capabilities of analytics toward the goal of improving the quality of care.
From the provider perspective, faster care and decision-making responses result from electronic medical record (EMR) integration into the hospital procedural environment, especially when eForms and eSignatures technology is part of the process.
Through the use of analytics, the top concerns of patients were discovered, including:
Respect

. Although providers are generally trained to be objective and unemotional, patients want to be treated as individuals and engaged personally.

Communication Between Caregivers

. Patients want to know that their conversations with doctors are being communicated to nurses and vice versa. The typical hospital's surgical services arena is composed of multiple departmental silos.

Happy Providers

. Patients want to see providers who appear more approachable and interested in answering their questions.
The adoption of these principles carries over to the surgical suite, where outcomes can be less certain and patient anxiety tends to be high. Analytics also can provide valuable insight into overcoming poor planning and scheduling conflicts―major concerns in the surgical suite for many reasons.
2. Leverage eForms & eSignature Technology
From the patient satisfaction perspective, EMR software generally has improved diagnosis and treatment and results in fewer errors within personal health records―a crucial requirement before scheduling a patient for surgery.
From the provider perspective, faster care and decision-making responses result from EMR integration into the hospital procedural environment, especially when eForms and eSignatures technology is part of the process.
Paper can wreak havoc on any form process, and informed consents, which serve as a "green-light" or "red-light" precursor to all surgeries, are no exception. Paper-informed consents are often lost come the day of surgery, and according to the 2013 report, "Missing Consent Forms in the Preoperative Area" by Dr. Jacqueline Garonzik-Wang, Dr. Gabriel Brat, and Dr. Jose Salazar, 14 percent of operative cases are delayed as a result of missing consents. There is no question that this delay will result in additional stress and dissatisfaction of the patient in an already stressful, unpleasant situation. Further, the new informed consent that is collected to remedy the lost one is often rushed.
When consents are missing at the time a patient arrives at the hospital, it is common that the informed consent process is conducted by a resident as opposed to the surgeon. A recent JAMA study found that 66 percent of patients were missing signed consent forms at surgery, resulting in delays for 14 percent of operative cases. Last-minute consent capture also means that the physician spends little time on the process as opposed to when the surgeon does it in advance.
Another benefit of electronic-informed consents is that they can be presented to the patient on a tablet, which allows the patient to see the form in its entirety. Patients and surgeons alike can easily review and electronically sign the form directly on a tablet, providing a positive patient experience. These electronically signed informed consents eliminate the potential issues that stem from losing paper forms.
3. Ensure Best Practices at Every Patient Care Touchpoint
The revealing 2010 study, "Optimizing your operating room: Or, why large, traditional hospitals don't work" highlights opportunities for hospitals to optimize their operating rooms by mapping out the following explanation of patient flow on the day of surgery:
Check-in to moving into surgery center: 19 minutes

Patient waits in surgery center: 1 hour

Patient transferred to the pre-anesthesia unit wait time: 48 minutes

Enter into OR and time credited to anesthesia induction: 13 minutes

Surgical prep and position time: 13 minutes

Operative time: 66 minutes

Anesthesia reversal: 11 minutes
Should delay occur during any portion of this timeline, a cascading array of negative impacts can affect not only the surgery at hand but also subsequent surgeries through the day that are scheduled for the same operating room (OR). The ramifications of these delays in the OR are substantial financially because the highest-paid people in the hospital are not being properly utilized, one of the highest revenue-producing areas of the hospital is stagnant, and unexpected overtime payments can proliferate. Of course, patient satisfaction and employee morale are adversely affected by these delays.
It is estimated that 60 to 70 percent of all hospital admissions are because of surgical interventions, accounting for over 40 percent of total hospital expenses, according to a 2016 Wolter Kluwer Health analysis of the effects of operating room delays. Because surgical interventions represent a significant portion of the hospital operating budget, delays can significantly bump those expenses up.
When consents are missing at the time a patient arrives at the hospital, it is common that the informed consent process is conducted by a resident as opposed to the surgeon. To better evaluate how well your facility's OR procedures are congruent with best practices enabling better patient satisfaction, ask yourself:
How seamless was the transition from surgery to a postsurgical recovery area?

Did the patient's hospital discharge go smoothly?

Did the patient leave with adequate post-discharge follow-up instructions?

Was the patient discharged with medications or with other pain management regimens? Most patients won't remember their surgeries, but they will remember how comfortable they were afterward.
This last question is an especially important component of the patient satisfaction process given that, starting in January 2018, three new questions on the HCAHPS Survey focus on communication between hospital staff and patients about pain.
The study also revealed that when called to the preoperative area to obtain consent, 78.9 percent of residents spent only 5 minutes obtaining consent, and no respondents reported spending more than 10 minutes.
Finally, a  study in the International Journal of Surgery on how hospitals can create a more patient-focused operating room included the recommendation of hiring an information technology officer: "This last member is essential as operations become 'online' but also because evaluation of outcomes/data will guide strategy decisions. We cannot overstate the importance of this objective position."
The Best Outcome
The surgical suite is where hospitals and physicians build their reputations and also where hospitals generate much of the revenue that keeps them in business and supports the organization's mission.
Surgical suites are critical sources of revenue that make it easier to fund other areas such as chronic care, mental health, and public health.
Still, all the presurgical due diligence in the world won't improve patient satisfaction if outcomes are not successful or expected, or if it doesn't expedite healing. But when surgical suites are managed efficiently and strategically, patient satisfaction marks are generally higher and everybody wins.