How Branded Labels Enhance Your Brand Awareness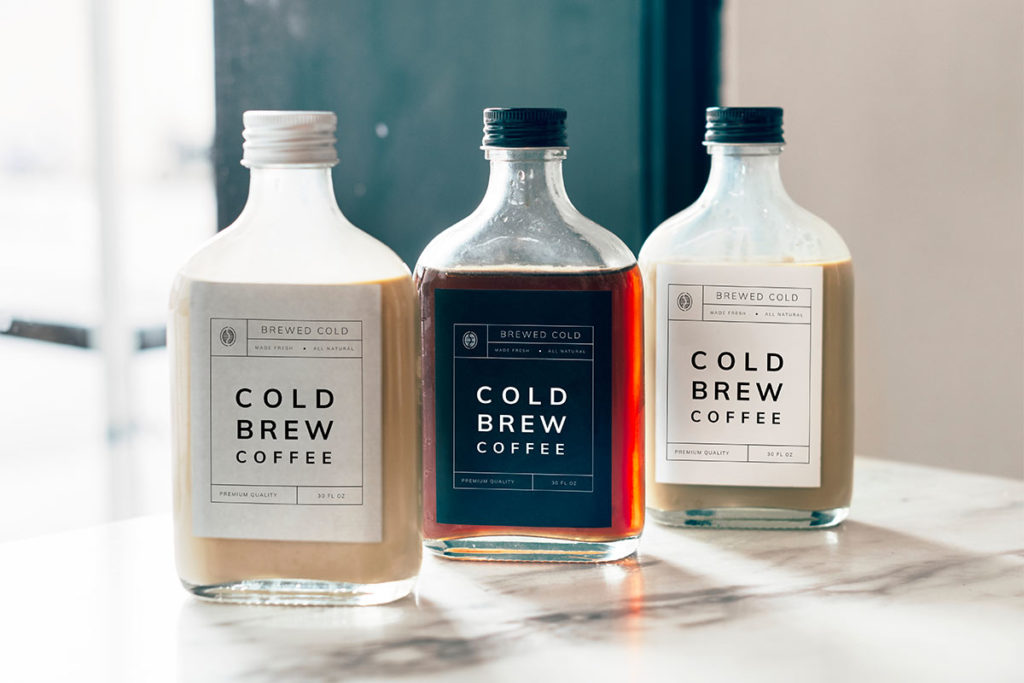 How Branded Labels Enhance Your Brand Awareness
Did you know the average American sees anywhere from 4,000 to 10,000 ads every day but "notices" fewer than 100 of them? This means that when you're trying to promote your business and get your target customers to sit up and pay attention, there's a lot of noise to break through. 
What Is Brand Awareness, and Why Does It Matter?
When it comes to reaching your customers, brand awareness is everything. It's understanding how familiar your prospective customers are with your brand. In other words, do they recognize your name, logo, and products? 
Think about the products and services you might use every day—for example, Apple iPhones, Toyota cars, or Starbucks coffee. All these household-name companies enjoy tremendously high levels of brand awareness. 
Brand awareness matters because it increases consumer trust, builds loyalty, and creates an association between your business and a particular type of product or service. In today's post, we'll look at one tool you have at your disposal to increase brand awareness: branded labels. 
Types of Labels
Branded labels come in many different forms. Here are just a few to be aware of. 
Basic Branded Labels
The simplest form of branded labels, these might feature your main company logo, a product logo, or a sub-brand logo. These types of labels are often found on products once they're removed from their packaging, marking whom the product was made by. 
Shipping Labels 
Shipping labels allow your audience to instantly recognize who your communications or packages are from before they've even opened them. 
Product Packaging Labels
Product packaging labels are among the most common types of labels and, as the name implies, are used on your packaging.
From food to office supplies, almost everything we buy comes in branded packaging, which often includes labels. These labels may include your brand logo, the name of the product, and product details such as weight or quantity. They may also include product images or eye-catching graphics. 
Informative Labels
Informative labels provide all kinds of information to a consumer and are typically visually straightforward and text-heavy. While they can be designed to align with your brand's look, function trumps form here.
Common examples of informative labels include those found on food containing nutritional information. However, these labels can also be more complex. For example, some informative labels fold out to offer more information or include useful pictures and diagrams.
Promotional Labels
Promotional labels are provided to consumers as a way to connect them with your brand. You might think of them as "stickers" rather than "labels," but they're the same thing. These small and affordable promotional items are often given to customers along with your products or communications. 
The Benefits of Custom-Printed Labels for Your Brand
There are numerous benefits to using custom labels for your brand. At a relatively small cost, they can put you at a real advantage when it comes to brand awareness. Here are a few great reasons to use them. 
Allow Customers to Recognize Your Brand Quickly
The first job of a branded label is to allow customers to recognize your brand. When you send communications, you want your audience to recognize who the letter or package is from. This can be achieved in a variety of ways, from a simple logo label through to a shipping label with your branding featured alongside address and tracking information.
If you're selling consumer products, you want them to stand out to customers as they shop, allowing them to identify your brand quickly among a sea of competing products.
It's a good idea to ensure that all your labels share a similar style. This links different categories of products together under one brand, keeping brand cohesion intact. 
Attract Customers and Provide Information to Help Them Make a Selection
With so many options available to them, consumers often fall prey to something called "decision paralysis" (also known as "choice paralysis"). This is defined as a lack of ability to make a choice when presented with too many options out of fear of making the "wrong" one. 
Your label can help differentiate your product from its competitors. Despite the old adage, consumers will often "judge a book by its cover" when making a purchasing decision. Attractive branded labels can grab their attention and cement your brand in their mind as a trustworthy and high-quality one. 
Once you've enticed the customer into picking up your product, your branded label's job doesn't end there. Your label can provide useful information that consumers might need. For example, do you offer a greater volume of product than a competing brand for the same price? How are your products used? Who are they for? 
This is where knowing your ideal consumer comes into play. Only then can you provide the kinds of information they need. And when you do, this can be the difference between a consumer making a purchase or not. 
Labels Serve as Advertising
An attractive label can grab customers' attention. This is especially true when a product hits the shelves for the first time and is not yet a known quantity. 
In addition, new items play to people's sense of novelty and nudge them toward making an impulse purchase. The right label can play a key role here, encouraging a customer to pause and take a closer look at something they haven't seen before. 
Differentiating Your Brand's Tone
Your products aren't the only aspects of your business that matter. Your customers also want to know who your brand is and what it represents. 
Many people identify closely with the products they buy, viewing them as a representation of their personality. The brands we support showcase who we are to other people as well as reinforce our sense of self. 
So it's vital that your labels represent your company values. For example, if you focus heavily on recycled and eco-friendly products, recognizable environmental symbols and a color palette of browns and greens might be the way to go.
If you're a high-end brand, on the other hand, a clean and stylish label can impart the social capital of your product, helping to emphasize its luxury feel and justify its higher price point. 
The most important thing is to create a consistent branded look that stays on message, whether you want that message to convey that you're socially conscious, playful, cost-saving, stylish, or irreverent.
Providing Reach Beyond Products
Labels can have a significant impact beyond just the product or piece of mail to which they're attached.
First, they can provide a way for your customers to interact with your brand through other channels. Perhaps you have a YouTube channel or an e-commerce website that your customers might find useful. Labels can signpost them to these channels (or even take them directly there via scannable elements such as QR codes). Or perhaps your customers frequently feature your products on their social media pages. If so, labels can help your brand be instantly recognizable in those places.
Labels can also provide your customers with valuable additional information . Nonprofits and health organizations often use this strategy to promote their brands. For example, charities and nonprofits may provide free address labels to supporters for their own mailing use;the brand is then promoted every time the supporter sends a letter. And health care providers often give patients calendar stickers to remind them to schedule important appointments and checkups.
Finally, there's always the ubiquitous branded sticker. If you want to encourage your audience to identify closely with your brand, a free sticker (typically with a simple logo on it) displayed on their cars, laptops, notebooks, coffee mugs, and more allows them to advertise that they use your product.
Promote Your Brand With Custom Labels 
Here at Hygrade, we offer a full custom label service, offering an extensive line of pressure-sensitive materials. We can work with a vast array of materials, shapes, and sizes, and we serve numerous different markets, from food and beverage to health and beauty, industrial, and beyond. So no matter your business or where you are in your journey, we can assist with beautiful custom labels that will help you reach your goals. 
To get started or to receive an obligation-free quote, contact us today.