How Effective Is Direct Mail Marketing in 2020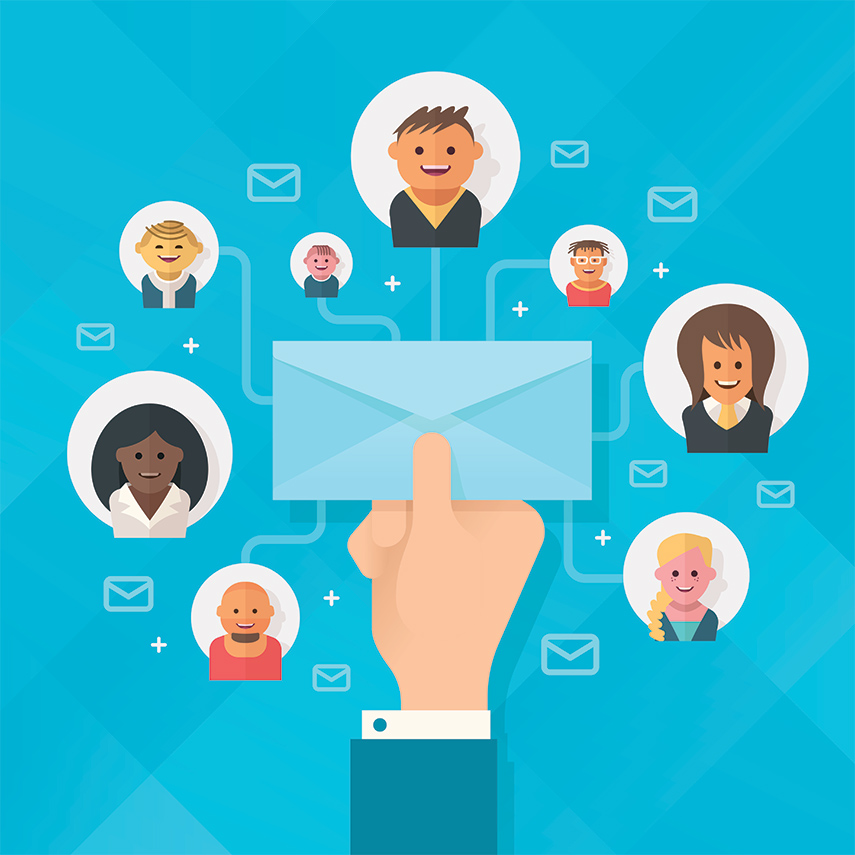 How Effective Is Direct Mail Marketing in 2020
While sending an email is as easy as "click and send," physically holding something in your hand envokes a very different emotion. According to The Data & Marketing Association, in 2016, the direct mail customer response rate increased by 43%, and it has continued to grow through 2018. Additionally, the prospect response rate increased by 190% compared to prior years.
In a world of digital everything, these stats might be a bit surprising. However, direct mail can be a huge bonus for your business and those you aim to serve. We're breaking down how effective direct mail marketing is in the digital age, and five reasons your business should incorporate it into your marketing plan. 
5 Reasons Direct Mail is an Effective Strategy for Your Marketing Strategy in 2020
1. Direct mail allows businesses to target their customers more precisely than digital.
How often do you check your junk or spam folder? Probably never. This is where your emails might end up, and it's also the reason your open and delivery rates are not what you think they should be. Yes, targeting your audience digitally is "easier," and of course, you can segment your lists, but for direct mail, tools like the Every Door Direct Mail UPS feature allow you to control your audiences by targeting their physical address and learning additional information about your locations. For example, if you're a fashion brand, the northeast may favor colder weather fashion than your customers in places like Florida during the winter months. But more importantly, you have physical targets like addresses that you can rely on versus trusting the sometimes obscured digital targeting that spaces like social media may give you.
Additionally, with direct mail, it shows up in their mailbox—not their inbox—and people are more likely to open it since they have to physically touch it to remove it from the mailbox. Again, since you can pull addresses in so many different ways, you can target more potential customers instead of relying on them to sign up for your emails in the first place. And let's be honest: Isn't it kinda' fun to get mail that's not a bill? And when you apply all your digital graphic and visual know-how to your direct mail, you'll have customers excited to see what it's all about as soon as they see it in their mailbox.
2. Direct mail complements your digital campaigns. Since it's optimal to involve as many marketing tools as possible to attract the most customers, direct mail is an important marketing mechanism you don't want to leave behind. It's easy to marry your direct mail with your digital marketing, creating a marketing match made in heaven. For example, you can send out a direct mailer with your sales campaign, include a scannable code to a website or video that further explains your campaign, this website or video can ask the customer to do something related to the campaign, and lastly, invite customers to post something specific on social media using a certain hashtag. The more involved you can get your customers, the better, and their involvement can actually increase your marketing reach! Win-win!
3. Direct mail gives you more creative options. What business doesn't want their marketing offerings to be as memorable as possible, grabbing a customer's attention from the get-go? With direct mail, the creative possibilities are pretty much endless. You can incorporate custom folds, die-cuts, scannable codes (like we talked about above), coupons for discounts or even free items, special coatings, pop-ups, different textures, hidden messages, smells, maps…the options are only limited by your creativity. And here at Hygrade Marketing, we can work with you to become a Visual Marketing Master, so click here to see our vast list of direct mail offerings and other marketing products.
4. Direct mail is becoming less common, so it's less saturated than the digital space. Since a lot of businesses are choosing to forego the direct mail route and opt for more digital-based marketing instead, your direct mail can really stand out when it appears in your customer's mailbox. As can happen with digital marketing, your direct mail won't get lost among the many emails vying for attention in your customers' inboxes, and again, the more visually pleasing it is, the better as far as engaging customers in your direct mail campaign success.
5. Direct mail doesn't age discriminate. Whether your customers are in their twenties or in their nineties, you can reach all of them through direct mail. Everyone has a mailbox, so you already have a captive audience, so to say. And with digital marketing, it's more difficult to target a certain age group—the older folks, for example, who might not be as tech-savvy, and you'll need to change up the same digital marketing piece to reach different demographics (Facebook vs Instagram vs TikTok and so on). With direct mail, you can target all age groups with one mailer, saving time and resources.
Want more information on how we can help you up your direct mail game? Fill out our Contact Form, and we'll work with you to create direct mail products that will WOW your customers the minute they see them in their mailboxes!