5 Unique Ideas for Direct Mail in Marketing to Get Better Results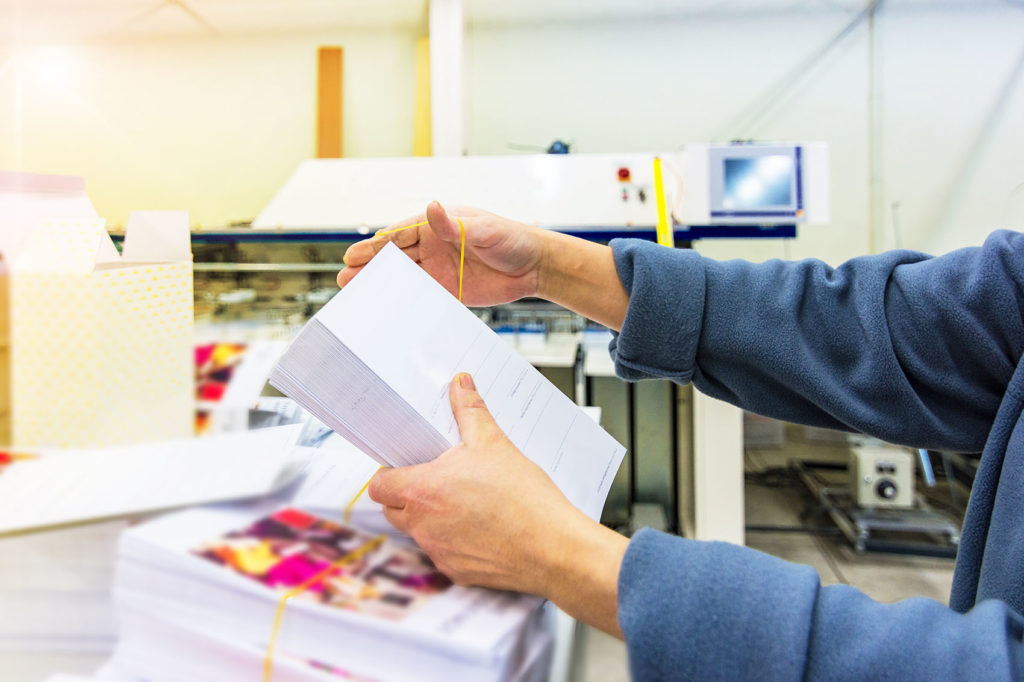 5 Unique Ideas for Direct Mail in Marketing to Get Better Results
In the digital-first era, the power of direct mail marketing is often forgotten. Some businesses eschew it entirely, believing that print marketing is dead in 2022. However, this could not be further from the truth.
Done correctly, direct mail campaigns can still be immensely powerful in reaching your audience, engaging new customers, and retaining existing ones.  According to one 2018 study, direct mail has a longer shelf-life than digital marketing and often generates a much higher return on investment.
But what does good direct mail in marketing look like? There is no one-size-fits-all answer, and your decisions must be guided by your business goals, what you sell, and your knowledge of your customer base and target audience. But if you are looking for inspiration, read on! In today's post, we have collated some unique, creative direct mail marketing ideas to get you started. 
1. Send a Gift Box
If you want to make an excellent, lasting impression on existing or prospective clients, a custom-branded gift box is a great way to do so. Everyone loves receiving gifts, especially when they have clearly been tailored to the recipient's needs and preferences. 
You can include a wide array of branded merchandise in a client gift box. Apparel, drinking cups, stationary, food items, and technology are just a few ideas to begin with. 
To really seal the deal, include a handwritten note. 
2. Use 3D and Pop-Up Designs
Another piece of paper arriving in the mail is easily ignored. But a piece of direct print marketing that uses design in an unusual way is sure to catch the eye. Consider 3D style designs, pop-ups, and anything in which the packaging and physical materials themselves form a key part of the messaging. 
Here are a couple of examples we love: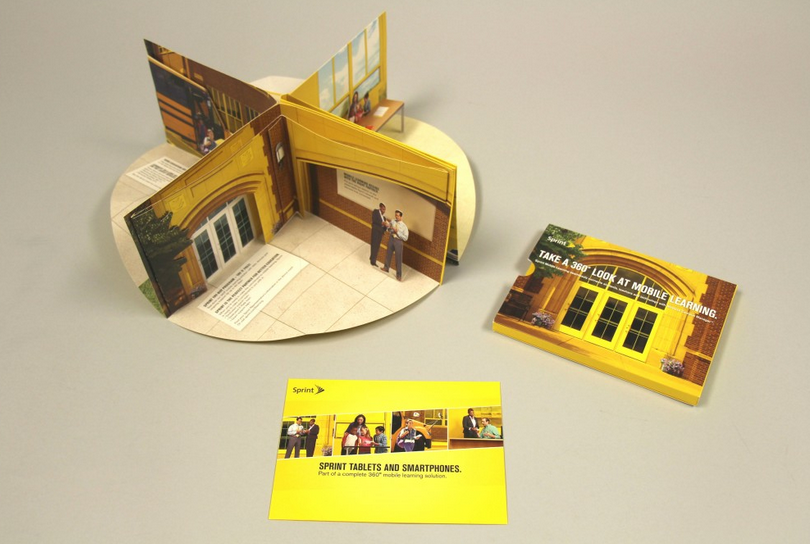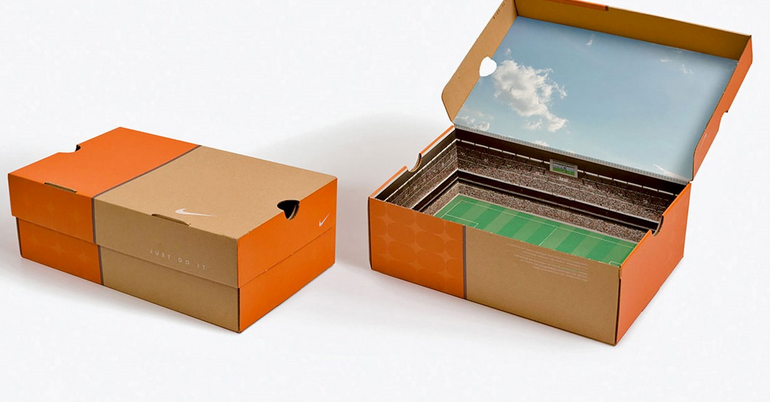 3. Combine Digital and Print with URLs and QR codes
Digital marketing and direct mail marketing are not opposites. In fact, they can work together extremely well. You can include digital elements, such as URLs or scannable QR codes, on your direct mail marketing materials. 
This uses space efficiently and creates an easy customer journey by providing a simple way for the recipient to learn more, make a purchase, or get in contact with you in just a few clicks. 
Remember to keep URLs short, memorable, and easy to spell. Ideally, each URL or code should lead directly to a specific landing page for this particular campaign. 
4. Send a Sweet Treat
Who doesn't love cookies, cupcakes, or a bar of chocolate? Sending a tasty treat can be a great way to get customers' attention and make them remember you fondly. 
For example, you could send branded cookies or cupcakes with your logo on them as a thank-you to your loyal customers or to cement a relationship with a prospective client. You could also send out branded chocolate, sweets, or other treats to get your name and branding in front of new potential customers.
Branded tea bags or sachets of coffee is another twist on this theme. 
5. Send Free Samples
If you love your product and want your prospective customers to love it too, the best way to achieve this is to let them see for themselves how great it is. You can do so by creating a direct mail campaign that includes free samples of something you sell. 
Though the upfront cost for this strategy might seem high, the potential returns are huge. Once your audience tries a fantastic product for themselves, they are sure to want more of it. And, since they will have already tried your product and liked it, making a purchase will feel like a much lower risk to a first-time customer. 
Some General Direct Mail Marketing Tips 
One of the objections we hear most often when it comes to making use of direct mail in marketing is that it is expensive. The higher cost of direct mail means it is absolutely essential to get it right if you want to enjoy that higher ROI potential. 
To finish, here are a few of our top tips to help you get the most out of your direct mail marketing campaigns. 
Segment Your Audience
Do not send the same materials to everyone. Instead, break down your mailing list according to demographics (such as age, gender, or job role), customer lifecycle stage, or past purchasing behaviors. This will allow you to send everyone the most appropriate materials for them. 
Make It Personal
Every piece of direct mail should be addressed directly to the recipient if at all possible. Items marked "To The Homeowner" or "Dear Customer" are more likely to be overlooked. Ideally, design your marketing items so that they look like a piece of personal mail. 
Set Clear Goals 
Before you begin your direct mail marketing campaign, have a clear vision for what you want to achieve, what metrics you will track, and how success will be defined. 
Use a Single, Clear CTA
The call-to-action (CTA) is where you tell your recipient what you want them to do next. This must be clear, easily actionable, and relate directly to your ultimate aims for the marketing campaign. Never use more than one CTA per campaign, as this risks confusing the recipient and losing them entirely. 
Contact Hygrade Buisness Group to Learn More
Here at Hygrade, we have decades of experience in helping our clients to craft and send direct mail marketing campaigns that get results. If you would like to learn more or discuss how we can help you use direct mail marketing to achieve your business goals, get in touch today for a chat with a member of our knowledgeable team. 
We look forward to supporting you.