What To Look for in a Long-Term Print Services Supply Partner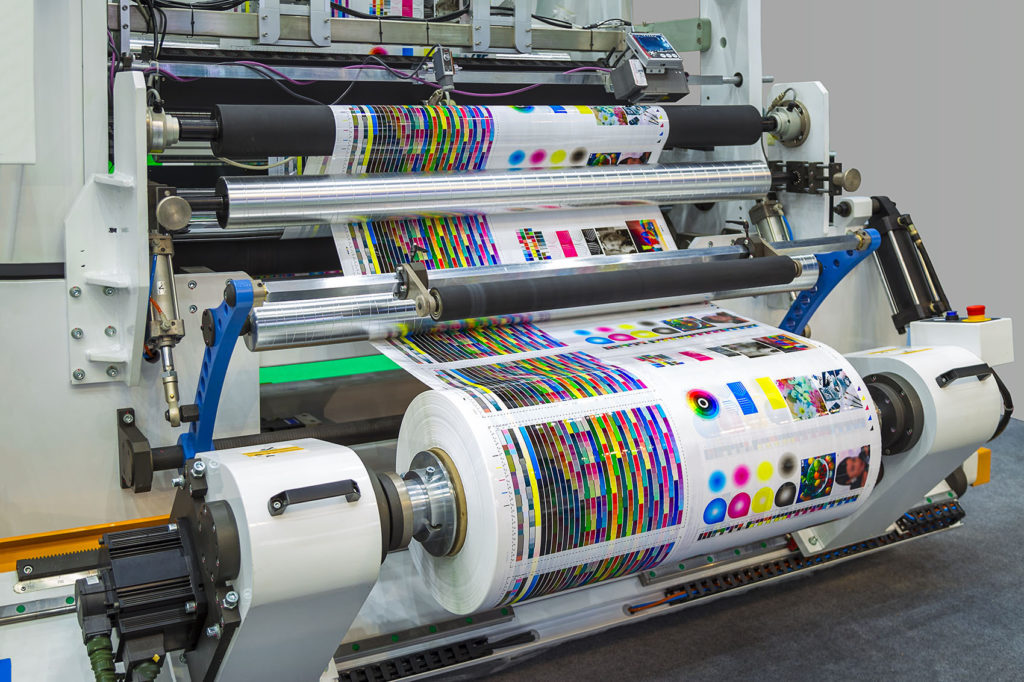 What To Look for in a Long-Term Print Services Supply Partner
No matter where you are in your business journey, the right partners can make or break your success. When you outsource any business function, you need to know that you are working with the best provider to help you achieve your goals. 
Despite the advancement of digital technologies, many companies still rely on printed materials for their marketing and internal processes. The right print services provider can help you get your message across to the right people, at the right time and in the best way. But there are numerous different print suppliers out there, so how do you know which to choose?
Here are 6 factors you should take into consideration when choosing a print supply partner for your business. 
Longevity
How long has the company you're considering been in business? While startups can be great in some contexts, when it comes to choosing trusted business partners we recommend prioritizing longevity. A provider with longevity has a proven track-record of success, meaning that you can relax in the knowledge that your printed materials are in good hands. 
If possible, check how long the company has been in business and read reviews from past and current clients. 
Stability
When sourcing printed materials for your business, you may be working to tight deadlines and fast turnaround times. Therefore, reliability is essential. The right supplier will be able to provide the items you need on time and within budget, every single time. 
Seek out a stable business with a track-record of reliability to partner with, and you will never have to worry about getting your materials exactly when you need them. 
Variety of Products and Services
You will likely need a range of different products and services from your print supplier over time as your business needs change and you try out different marketing and communications methods. Therefore, it makes sense to partner with a supplier whose product and service offering can respond to these needs as they grow and change. By avoiding "one-trick pony" suppliers, you open up the possibility of a longer-lasting and more dynamic partnership. 
Even if you do not need those additional services yet, check what else your prospective supplier has on offer that might be of use to you in the future. 
Quality of Products
It may seem obvious, but quality of product is a vital factor to take into consideration before you choose a print supplier. Not all companies provide comparable products, including those at similar price-points. 
If possible, request samples from the suppliers you are considering. Study these items closely before you commit to a contract or large order. Is the quality of the materials good? Do the items look and feel the way you would wish them to? Do the products hold up over time? If the answer to any of these questions is no, then look elsewhere. 
Excellent Customer Service
Do you know the number one reason that clients leave a supplier and switch to a different one? The answer is customer service. When you are choosing a supply partner, consider not only the quality of the prospective partner's products but also the quality of their customer service. 
How easy is it to speak to a person when you need help? How quickly are your concerns or questions answered? How does the company respond when there is a problem or when they make a mistake? What sort of additional support and information does the company offer? 
If the answer to any of these questions is less than satisfactory, move on. 
Evolving Services
Does your business stay the same month after month or year after year? Hopefully your answer is "no", because the strongest businesses are those that can adapt and change with the times. You should expect the same from your print suppliers and other partner organizations. 
How does the supplier respond to changes in the marketplace and wider landscape? How often do they examine their products and services and overhaul them where necessary to keep up with changing demands? A company that is constantly innovating is a company that will grow alongside you and be able to support you for many years to come. 
Where Hygrade Fits In 
As a print supplier with over 100 years experience, Hygrade is now one of the largest privately-held providers of print management, business, and marketing solutions in the United States. We have a proven track-record of long-term relationships with our clients, meeting every challenge as our industry has evolved from the paper-and-ink days to the technologically advanced digital age. 
We continue to innovate every day to ensure that we can continue to meet our customers' needs no matter how our industry and the business landscape may change. 
Our longevity and stability can largely be attributed to the customer service we provide. We are not interested in a quick sale, but in building long-lasting partnerships with every client. Your success is our success. 
If you would like to learn more, please reach out to our friendly team with any questions or to have a no-obligation discussion about ways we can work together. 
We are confident that our quality products, stellar customer service, and century of experience will speak for themselves, and we look forward to providing the print services that will help your business to grow and prosper for years to come.