Eco-Friendly Promotional Products: Promote Your Brand Without Harming the Planet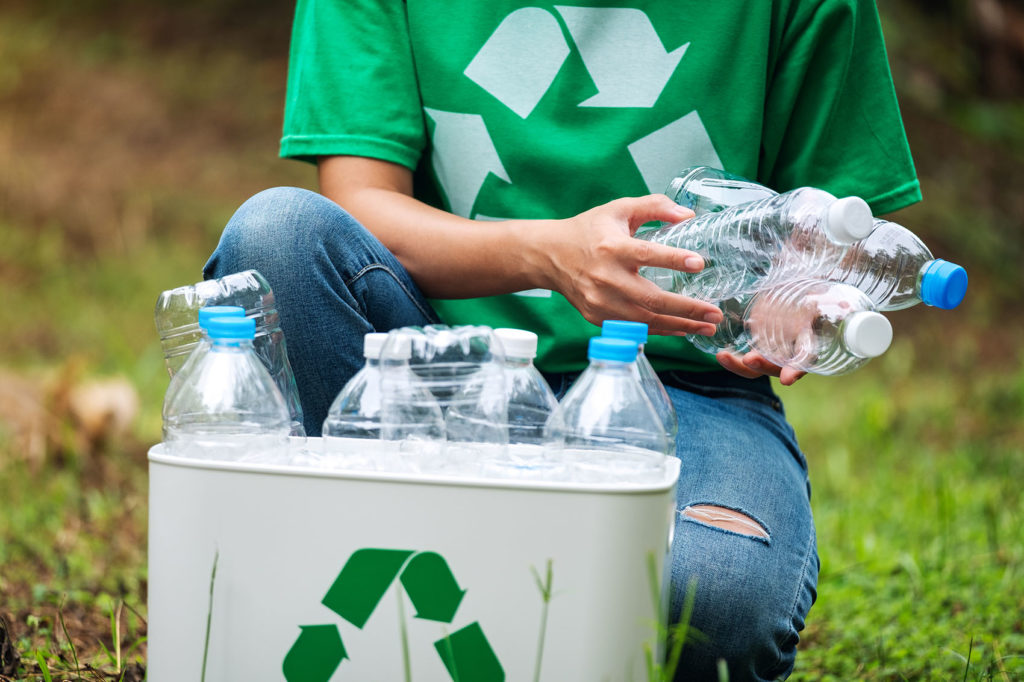 Eco-Friendly Promotional Products: Promote Your Brand Without Harming the Planet
As the global fight against climate change grows, consumers are becoming ever more conscious of the ways in which the products they buy and the companies they support impact the planet. As of 2020, 45% of consumers indicated they were interested in finding brands that are sustainable or environmentally responsible. That number is only likely to increase in the coming years. 
In today's post, we will take a close look at the environmental impact of promotional products and offer some more sustainable alternatives for you to consider. 
What Is Environmental Sustainability? 
Environmental sustainability is about more than just recycling, though this is often the first thing that comes to mind when people hear the phrase. In fact, sustainability encompasses many different aspects of the way a business operates and the impact it has upon the planet. 
Sustainable businesses work to reduce their carbon emissions and restrict or eliminate the use of hazardous and otherwise concerning substances. They strive to reduce waste and to reuse and recycle as much as possible. Ensuring the human rights, health, and safety of workers is also a key aspect of sustainability. Environmental sustainability matters at every stage of business operations, from sourcing and the supply chain to manufacturing, marketing, distribution, and beyond. 
Promotional Products and Sustainability
Businesses of all sizes use promotional products to promote their brands. Whether you're giving T-shirts to your employees or offering free pens at an event, any item that carries your company's logo or branding is considered a promotional product. 
Unfortunately, many promotional products are bad for the environment and can undermine a business's efforts toward sustainability. Often promotional products contain excessive environmentally unfriendly materials such as single-use plastic, and many are designed to be used once and then thrown away, ultimately ending up in a landfill. 
But don't worry. You can still promote your business without harming the planet. One of the easiest shifts businesses can make toward greater environmental sustainability lies in changing the promotional products they use. So what eco-friendly promotional products can you use to keep your brand top of mind with your audience without compromising on your sustainability credentials? 
Here are a few of our top suggestions to get you started. 
Reusable Drink Containers
Did you know that Americans use and throw away 22 billion plastic water bottles every year? That's enough to circle the Earth four times. When it comes to single-use coffee cups, the news is not much better, with an estimated 16 billion used and thrown away annually. 
Why not offer an eco-friendly alternative to your employees and customers? Reusable water bottles or hot drink cups directly reduce the number of single-use items being used and thrown out every day. 
You can improve the eco credentials of your promotional reusable drink containers even more by choosing those made from sustainable materials as opposed to plastic. Cups made from materials such as steel, bamboo, and aluminum are far more eco-friendly than plastic. 
Another great option is reusable straws. These small promotional products are convenient, hygienic, and offer an environmentally friendly alternative to plastic straws. 
Eco-Friendly Lunch Boxes
Many people choose to bring their lunch to work from home, which is usually both more affordable and healthier than buying lunch every day. Branded, environmentally friendly lunch boxes can be great promotional gifts for employees. 
Bamboo is one of the most sustainable alternatives to plastic currently available. It is renewable, biodegradable, and requires far less water to grow than other, similar plants. It is also durable and affordable. Bamboo-based lunch boxes are convenient to use and easy to clean, and your employees will use them again and again. 
Apparel Made From Sustainable Fabrics
Items of clothing, such as T-shirts, hoodies, and hats, are among the most popular promotional products for businesses. It's easy to see why: These items allow your customers or employees to wear your brand wherever they go, becoming walking advertisements for your business. 
However, many promotional garments are made from environmentally damaging fabrics such as rayon (viscose), polyester, and acrylic. One of the best ways to offer more eco-friendly promotional products is to switch to those made from organic cotton. Organic cotton is grown without the use of harmful chemicals and pesticides. 
Another way to make your promotional garments more eco-friendly is to look for recycled materials. Recycled organic cotton is one of the most sustainable fabrics you can use. Sustainable clothing may incorporate some of the manmade fibers we mentioned above but in their recycled form. (Recycled polyester, or RPET, is one you might see frequently. This is made from plastic bottles that would otherwise have gone to the landfill.)  
Other sustainable fabrics you might want to consider include organic hemp, organic linen, tencel (a fabric made from wood pulp with properties similar to rayon), and econyl (an environmentally friendly alternative to nylon, made from waste materials such as old fishing nets and industrial plastics). 
Recycled Fabric Bags 
Bags are another hugely popular type of promotional product. From tote bags to laptop bags and handbags, most of us use at least one bag every day. That's why stylish, eco-friendly bags are a great way to ensure your branded merchandise is used again and again. 
As with apparel, organic cotton is the most sustainable fabric you can choose for your promotional bags. Other options include recycled standard cotton, organic linen, and RPET.  
Sustainable Office Supplies
The average office throws away an enormous amount of paper every year. But recycling just one ton of paper (about 200,000 sheets) saves 17 trees from being cut down. Over the course of a year, recycling paper can make a huge difference to the environment.  Fortunately, over one third of all paper now used comes from recycled sources.
Why not switch to environmentally friendly recycled paper office supplies and offer promotional notebooks made from recycled paper at your next event? Looking for something a little more luxurious? Notebooks bound in bamboo look smart and stylish, without the environmental impact of plastic or leather. 
An alternative to traditional wood paper is stone paper. Made primarily from calcium carbonate, a substance found in rocks, stone paper is biodegradable and breaks down in 9-12 months without releasing harmful chemicals into the environment. It is also hardwearing, resistant to tears, waterproof, greaseproof, and provides a smooth writing experience. What's not to love? 
Partner With Companies That Give Back to the Planet
Alongside choosing more sustainable products, you can also improve the eco credentials of your promotional items by partnering with companies that support environmental nonprofit organizations.
1% for the Planet is a worldwide network including companies, nonprofits, and individuals, all dedicated to tackling the world's most pressing environmental issues. Through a partnership with this organization, 1% of profits from sales of EcoSmart products will be donated to two nonprofits: Well Aware, which provides clean water solutions in Africa, and One Tree Planted, which plants a tree for every dollar received. 
Supporting these and similar organizations is a great way to further offset the environmental impact of your promotional products. 
Make the Switch to Sustainable Promotional Products
Many companies mistakenly think that moving toward more sustainable practices means eschewing promotional products entirely. But this is not the case. Armed with the right information, you can make the switch to eco-friendly promotional products and promote your brand without having a negative impact on the planet. 
If you would like more information on any of the products we've discussed here, or any other environmentally sustainable promotional products, drop us a line and a member of our friendly team will be pleased to advise you.