Supporting Remote Workers With Promotional Products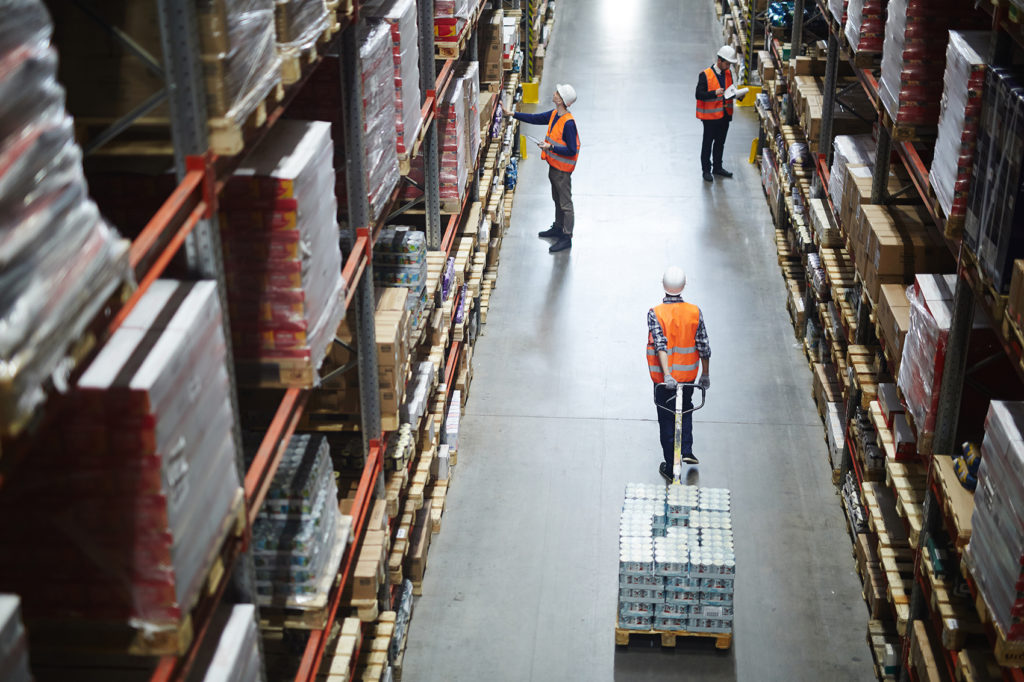 Supporting Remote Workers With Promotional Products
There's no doubt about it: The world of work has changed forever. According to one study, 16% of companies globally are fully remote and 62% of employees work remotely at least some of the time. The Covid-19 pandemic accelerated the rise of home working, but the trend looks set to continue, with 92% of those surveyed expecting to work from home at least one day per week. 
This may mean that some or all of your employees, clients, and customers are working remotely and may continue to do so for some time. However, it does not mean you can't use promotional products and marketing materials to build a connection with those remote individuals. 
In today's post, we discuss a few of the easy and hassle-free ways you can get your promotional products and marketing materials to people remotely. 
Why Send Promotional Products Remotely? 
Some businesses have made the mistake of assuming that promotional products and physical marketing materials are no longer relevant in the digital-forward, remote-first world. This could not be further from the truth. 
In fact, promotional and marketing materials can be more important than ever in times like this. When your employees or customers do not interact with you face-to-face every day, keeping your branding in the forefront of their minds is critical. 
Sending gifts to your employees who are working remotely can help boost their morale and make them feel appreciated. Wearing or using your branded merchandise can add to their sense of team spirit and create a sense of pride at being a part of your company. 
Employees will enjoy items that make their working life easier or more pleasant, such as coffee mugs, cozy sweaters, or useful stationery. Other good choices include fun items that will help them wind down and relax when they're not working. 
Mailing a promotional item to your important customers or prospective clients is also a great way to keep them engaged and show your appreciation. You might send a gift to a prospect following an initial meeting, to an existing customer when they renew their contract, or as a "just because" to thank a long-standing client for their business. 
Other instances in which you might choose to send promotional products to remote workers or customers include follow-up gifts as a thank you for attending a virtual event, to mark a birthday or company anniversary, or to announce the launch of a new product or service. 
Company Stores
As well as the rise in remote working, it is becoming more and more common for companies to have offices throughout the country (or the world), as opposed to a single central location. Perhaps you have a satellite office in a different city or a sales team whose members all work remotely in different locations. 
In these instances, it can be useful to set up a "company store" with a supplier. This enables your team members to quickly and easily order the supplies they need and have them shipped to the appropriate location. 
It's simple to set up a company store with Hygrade. Simply choose your products, add your branding, and ordering branded merchandise as needed will be quicker and easier than ever for you, your colleagues, and your employees. 
Shipping to Multiple Locations
If your employees or customers are working remotely, another option is to have your promotional products shipped directly to their homes (or another appropriate location). We offer convenient direct drop shipments to multiple locations on many of our promotional products. 
For example, we are currently working with a nonprofit organization that is planning a walk event to raise awareness and funds. The organization is offering promotional T-shirts to participants, and we are working with them to ship those items directly to participants' homes. This is far more convenient for the client than having the items shipped to their offices and then having to find a way to distribute them. 
This option is ideal if you need to send items to multiple locations, such as employees' homes or event sites. It's also a good option if you need to send only a small number of items—for example, "welcome kits" to new remote employees or a thank-you gift to an important client. 
Connect With Your Employees and Customers From Anywhere
Promotional products and marketing materials are all about building a connection between your business and your employees, customers, or prospective customers. 
When choosing promotional products to send, always keep this goal in mind. The best promotional products are appropriate to the individual or event, as well as being things your recipients can actually use that will make their day easier, make them smile, or fulfill a need. 
If you'd like to learn more about how we can work together to send the right promotional products at the right time to your remote employees, clients, or prospects, drop us a line and a member of our friendly and knowledgeable team will be in touch to discuss your needs. We have a huge range of items to suit all business types and budgets.