What is Print Management and How Can It Improve My Business?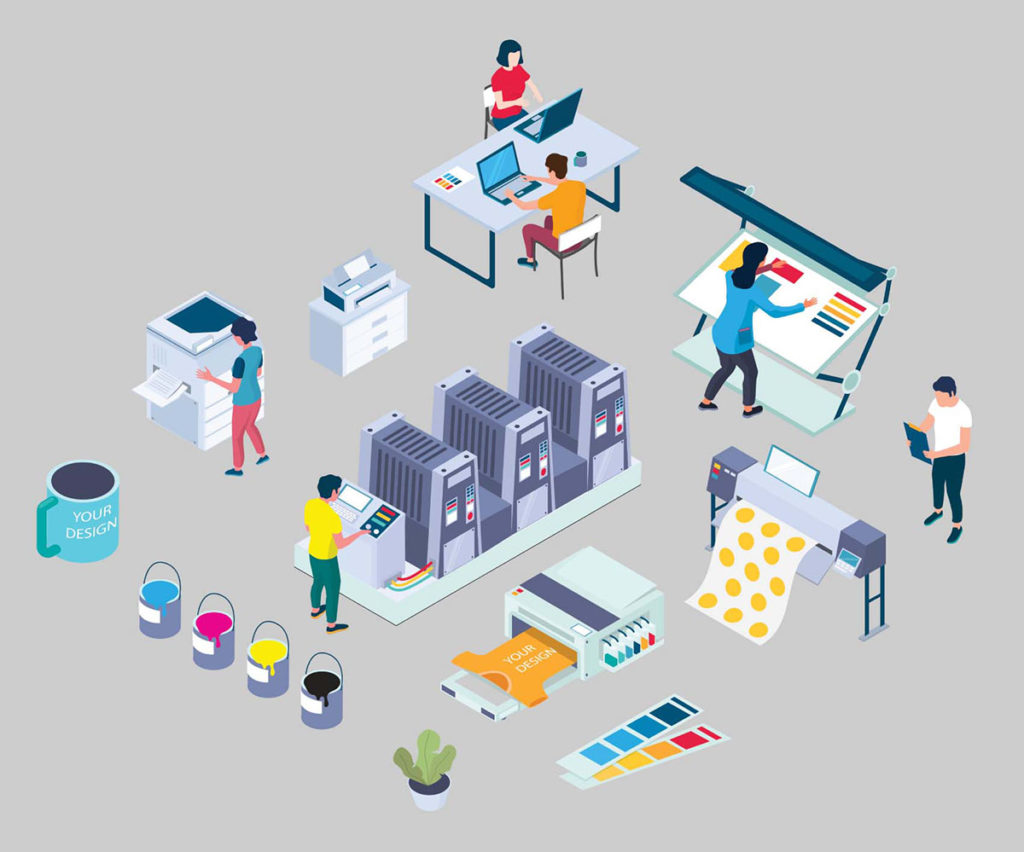 What is Print Management and How Can It Improve My Business?
We might live in an increasingly digitized world, but that doesn't mean that print is no longer necessary. On the contrary; many businesses still have a need for printed materials. These materials could be as simple as business cards, or more complex projects such as catalogs or brochures.  
Poor print management can cost you time, lose money for your business, and create larger headaches later on. For example, if you run out of accounts payable checks or customer invoices you could have a real problem on your hands. 
In this post, we will discuss what print management is and how you can use it to streamline your operations.
What is Print Management?
When we refer to print management, we are referring to everything that goes into handling the printing needs for an organization.  Unless you are a start-up, most businesses already know what their printing needs are. 
The print management process begins with conducting an analysis of your needs and the best procedures for meeting those needs. Obviously, design is a critical element but more importantly, how each document will interact within your organization and systems is critical.  The cost to print is often of the least concern as the real costs lie in the process of handling each printed item.
Print management also includes managing inventory, reordering things when they are close to running out, and ensuring that your print budget is being well spent and achieving its desired result. 
Years ago, it was not unusual to find an in-house printing facility for large print users. The advent of digital printing technologies combined with the overhead of running those operations has made that approach cost-prohibitive for many organizations. With very few exceptions, most companies have realized that it is much more efficient and cost-effective to outsource this process. 
Why Work with a Print Management Services Provider?
As you can see, there are many different stages of the print management process. You might not feel equipped to handle it all yourself, you may not have access to all the equipment required, or you simply may not have the time or staff power to dedicate to it with so many other demands on your attention. That's where working with a print management services provider comes in. 
Five Ways Print Management Can Help Your Business 
Now that you understand what print management is and why it matters, let's look at some of the ways good print management can help and improve your business. Here are five you might want to consider. 
Ease of Ordering
Most sophisticated print service providers offer an online platform that allows users to see proofs of items and place their orders when they're ready. You'll be able to see exactly what your finished product will look like and request any changes that need to be made before your provider sends it to print.
These platforms typically have the functionality to handle variable data printing (such as business cards for multiple members of an organization). So if a member of your organization needs to order something, they can simply log into the portal, key in their information, or choose from a list of pre-existing options, and submit the order with a few clicks of a button. If print orders need to be signed off by a specific person within your organization, orders can also be routed for approval before they are printed and shipped. 
All of this saves you time and ensures you always have the print items you need when you need them. 
Store Your Print Until It's Needed
Perhaps you have certain items of print that are used regularly throughout your organization but do not have the space to store large quantities. By working with a print management company, you can place bulk orders (which saves you money via economies of scale) and then store your items in your provider's warehouse until you need them. 
You won't need to waste money on small print runs which will raise the cost per unit over a longer run. You also won't need to take up valuable office space storing boxes of print or panic when you realize you have almost run out of a vital form or document. This is also a particularly useful and money-saving option if you have multiple offices in different geographical locations, as your print management provider can ensure that the right documents are sent to the right offices. 
Inventory Management and Reporting Capabilities
Many print management programs make it easy to keep track of exactly how many units of a particular print item you have in stock and when you will need to order more. With advanced inventory management options and reporting capabilities via your client portal, you and your team can manage your print stock with a few clicks and ensure that you always have what you need to hand. 
With accurate and easily accessible reporting at your fingertips, you can also keep track of how much you're spending and whether or not you're seeing the expected return on investment for your printed materials. 
Allocate Costs Accurately
Many businesses operate complex financial systems with numerous different cost centers and costing codes for business expenses. Since you will likely need print items for multiple different areas of your business, you might also want to allocate printing costs to various cost centers. 
Working with a print management company that offers a one-stop client platform makes it easy to do this. By allocating your print orders to a specific cost center at the time of orders, you will save time when it comes to budgeting and financial reporting. You will also have a more accurate financial picture of the costs associated with each department or section of your business.
Is one department spending more than another? Do you need to allocate a higher printing budget to one area of the business? With accurate and detailed cost coding options, you will never need to guess. 
Flexibility
One of the benefits of working with a print services company, as opposed to outsourcing to a direct selling printer, is that these providers have the flexibility to produce each product on the best piece of equipment for the job. 
Most printers will try to fit a given job onto their equipment, even when it may not be the best or most economical option. Avoiding this problem and having an array of trade partners to choose from is a major advantage to working with a distributor as opposed to a direct selling printing company.
This flexibility leads to saved money. Many print management clients save over 20 percent on average by working with a print services provider. 
Ready to Learn More?
Hygrade Business Group is one of the leading independently owned print management companies in the Northeast. Our 100-year legacy translates into a deep understanding of print technologies and the print management needs of companies of all sizes. 
If you'd like to learn more about working with us for your business's print management needs, get in touch to have a no-obligation chat or schedule a demo with a member of our friendly team. We'd love to support you in taking your business to the next level.