Can Invoice Printing and Mailing Services Streamline Your Billing Workflow?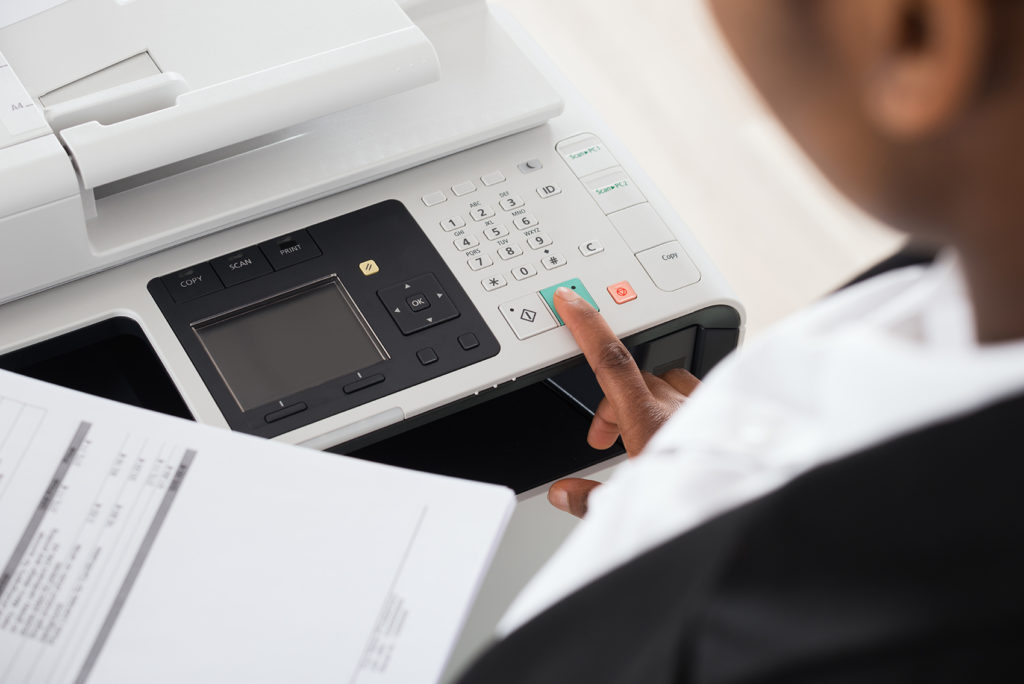 Can Invoice Printing and Mailing Services Streamline Your Billing Workflow?
No matter the nature of your business, it is likely that billing your clients and getting paid on time is an ongoing concern. Perhaps you spend significant amounts of time creating, sending, and following up on invoices, bills, and statements. 
If so, it's time to do things differently. If you have never considered outsourcing these tasks, you might be surprised at how much time and money this can save you and how much more efficient it can make your processes. 
In today's post, we will take a close look at invoice printing and mailing services, how they work, and how they can streamline your business's billing system. 
How Do Invoice Printing and Mailing Services Work?
When you outsource your invoice printing and mailing, an external provider takes over every aspect of the billing process. There are slight variations in the ways different providers operate, but all aim to take the time-consuming hard work of creating, printing, mailing, and following up on invoices off your hands. 
8 Ways Invoice Printing and Mailing Services Can Streamline Your Billing Workflow
Reduce or Eliminate Delayed Invoices and Payments
Even one delayed statement, lost invoice, or late payment can have serious repercussions for your business. Therefore, there is a substantial benefit to ensuring your invoices and bills get to customers as soon as possible. Using a trustworthy external provider can reduce or even eliminate instances of missing invoices and delayed payments.
Get Paid More Quickly
When your clients and customers receive their bills sooner, they can also pay them sooner. Outsourcing helps to make your invoicing process as efficient as it can be. Twenty-four-hour guaranteed turnaround times, combined with delivering mail pieces directly to a USPS Business Mail Entry Unit (BMEU) each and every day, ensures the most accurate, reliable, timely, and secure handling of your mail.
The result? Cash arrives in your account sooner, improving your cash flow and ensuring that you always have the funds you need to cover your expenses, invest in your business, and drive growth. 
Eliminate the Need for Expensive Equipment
If you decide to handle your invoicing in-house, you may require specialized equipment such as a folding and inserting machine. This equipment is large and expensive. When you outsource to a dedicated provider, they already have all the necessary equipment on hand, eliminating this additional cost for your business. 
Reduce the Risks from Human Error
Even the best human users can make mistakes when they are creating, printing, and mailing invoices manually. Outsourcing your invoicing to a trustworthy, experienced provider mitigates the risk of human error and the issues it can cause. So you can feel confident that a simple mistake will not prove to be costly and time-consuming to rectify. 
Greater Flexibility
Many invoice printing and mailing services allow you to tailor each invoice or statement to the individual recipient. This means that you have complete control over the content and form of every single invoice or statement, allowing you to ensure that every client receives exactly the right messaging at the right time. 
This flexibility also allows you to change and amend design elements on your invoices and documents quickly and easily. If you have changed your branding or wish to highlight a specific element on your invoices, simply let us know and we can change it for you on your printed materials. 
Make Use of Extra Marketing Space
Did you know that your invoices and bills can be prime marketing real estate? If you want to include tailored promotional messaging to your clients, working with an external invoicing provider allows you to do so easily. 
You will be able to cross-sell and cross-promote your services, highlight limited-time offers, and remind customers of important upcoming dates such as renewals or product launches. All this means that, while you are getting paid, you are also increasing your bottom line over the long term. 
Save on Storage Space
If you handle all your invoice printing and mailing in-house, you might be using up a lot of physical storage space. You will need to store a stock of forms, envelopes, paper, and other materials. All of this eats into your space, costing you money for every day it is sitting in a warehouse waiting to be used. 
Outsourcing your invoice printing and mailing completely eliminates the need to keep these items on hand and frees up valuable space to use for other things. 
Save Staff Hours 
You've hired the best possible people for your team. Your people are your most precious resource, so why not free them up to do more of the things they are really good at? 
Collating, printing, stuffing envelopes, and mailing invoices in-house takes up an enormous amount of staff time. When you outsource these processes, you take back time that your people can spend on the tasks that drive your business growth forward. 
How to Get Started 
As you have seen, there are numerous benefits to entrusting an external provider with your invoice printing and mailing. Doing so is cost-effective and time-saving, and it eliminates many of the headaches associated with managing these functions in-house. 
Here at Hygrade, we bring more than 25 years of experience to the table to provide seamless, bespoke solutions for our business clients.  
Our system is compatible with all the major platforms currently on the market, meaning that we can work with whatever software you are currently using to manage your client bills and statements. You will simply need to upload your files to our secure FTP site, and we will do the rest. You will receive a proof to ensure you are happy, and then your invoices will be printed, inserted into envelopes, and mailed. 
We have an array of tools at our disposal to ensure that your invoices arrive in the right place at the right time. With our NCOA address cleansing, CASS presorting software, and intelligent barcodes, we are able to dramatically improve your deliverability rate. We keep track of your mail from the moment it leaves us until it reaches its destination and identify incorrect contact information to ensure that nothing gets lost. 
If you are convinced that outsourcing your invoice printing and mailing is the way to go, or you would like to learn more about how we can work together, please get in touch. A member of our experienced and customer-focused team will be happy to assist you so that you can decide whether Hygrade's services are right for you. 
We look forward to helping you streamline your processes, get paid more quickly and efficiently, and take back time to do the things you are best at.